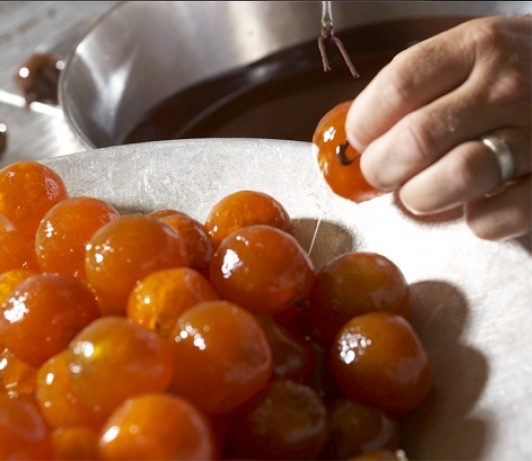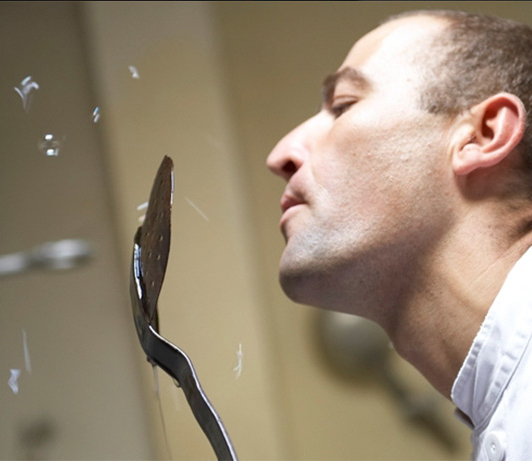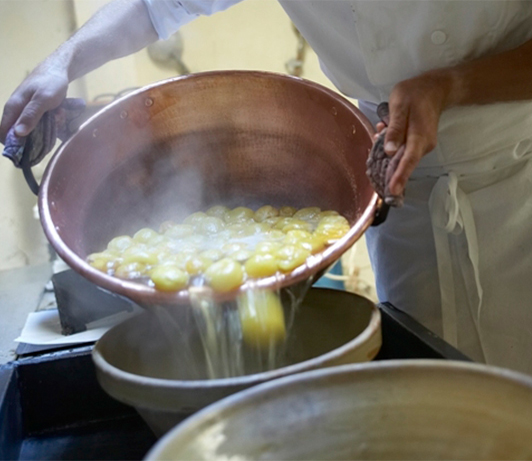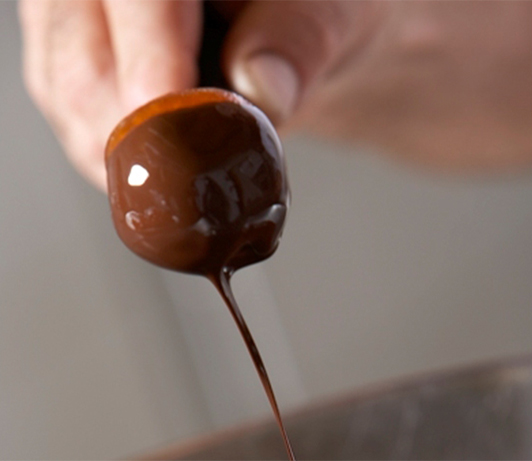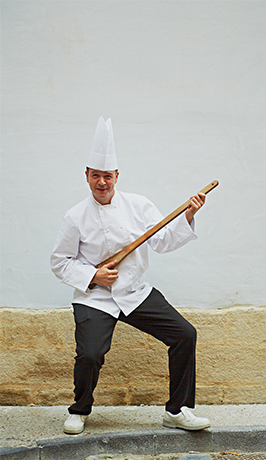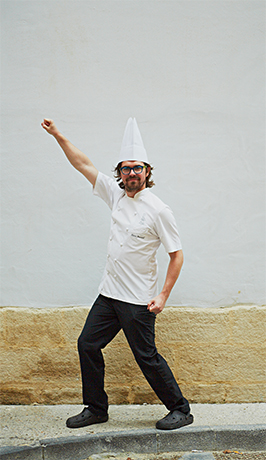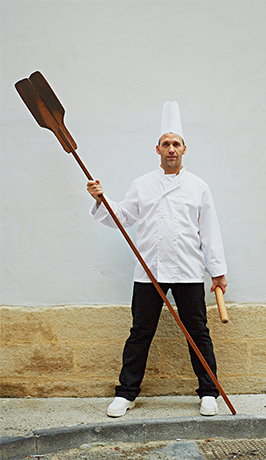 To begin with, my father learnt how to make glacé apricots with an old confectioner in Carpentras, Monsieur Boudin.
This process was just one aspect of the trade, well known to the many confectioners in and around Carpentras.
Year after year, they closed down one by one until one day there was only one left, Monsieur Bono.
Once Monsieur Bono sold his business, it became crucial to keep the tradition alive and start making glacé fruit again.
y father passed on to me his know-how and with Monsieur Bono's advice, I came to master the subtleties of confectionery and especially glacé fruit.
Passion did the rest, for the glacé fruit making process is one of the most exciting in the business. The fruit vary, depending on the year and on where they come from. So every time we make glacé fruit it is a new experience.
This started as a side business, but has taken off so well that glacé fruit has been restored to its former glory.
Frédéric Jouvaud
The specialties
Glacé apricots : Pink apricots of Provence grown on the hillsides of the Ventoux and in the Malaucène Valley.
Glacé strawberries : Strawberries of Carpentras - where else? The varieties such as Pajéros or Naïdes give the best fruit.
Glacé fruit selections presented in a wooden box are sold in our online store.
Short explanation of the glacé fruit making process at the Maison Jouvaud.
1. To make glacé fruit, the aim is to replace the water in the fruit with sugar.

2. Prick very small holes in the fruit, ever so small.

3. Then dip the fruit in a light sugar solution (a bit of sugar and a lot of water) in a copper pan.

4. Bring to the boil and leave it to rest.
5. Over a period of two months, repeat this operation, leaving more and time for the fruit to rest. At the end the whole process, all the water has evaporated and the fruit has solely retained the sugar.

6. The final touch is the glazing. A thin coat of sugar is added, which will keep the fruit for longer.